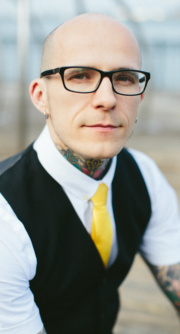 I'm originally from the Chicagoland area. I was born there in November of 1977. I've lived in the Midwest my whole life, in either Illinois or Wisconsin. I went to college at UW Parkside. Graduated in 2000 with a Bachellor's Degree in Computer Science. From there I got a job in Stevens Point, Wisconsin at Sentry Insurance. As of this writing, I'm still employed there as a Software Engineer. I also do web design and development on the side, which is where this fine website came from. Lastly, I dabble in property management, as the owner of a 12 unit apartment building.
I got married in August of 2015. My wife and I are planning on starting a family before too long. Stay tuned to the podcast for how that goes!
I got into miniatures and war gaming at a very young age. Somewhere around 9 or 10. At that time I played D&D, Warhammer 40K, and Battletech among others. I got into Warhammer Fantasy Battles when I moved to Stevens Point, in early 2001. That was when I started the Dwarf army (which I called Karak Einherjar). Before that I had a very large Warhammer 40K army. It was Cadian Imperial Guard. I got back into 40K painting and modeling when I lived in Milwaukee for a few years before moving up North to Stevens Point, at about age 20 or so. I never really played 40K as an adult, I just enjoyed building and painting the models.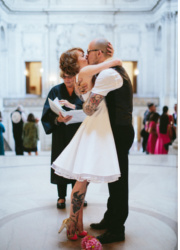 I've since done a few other armies: Beastmen, and Bull Ogres (Minotaur Themed Ogre Army). I started the Orctonnian army, which is a Bretonnian army built and themed around Orcs. Since Age of Sigmar came out I've branched out into all manner of other things. In terms of gaming stuff, most notably I'm dabbling in 40K and Infinity. I'm doing Eldar, and Aleph in those two systems, respectively.
I have a ton of other personal hobbies. DIY home improvement, you name it I can do it. I took 9 months back in 2013 / 2014 and built a customer Harley chopper. I'm an avid (and learning) gardener. I've been getting tattooed since I was 18, which is over 20 years as I write this, I'm pretty well covered over in that regard. I'm looking forward to getting going a custom hotrod project in the near future, as I've always been into old machines; and I'm looking forward to expanding my skill set.